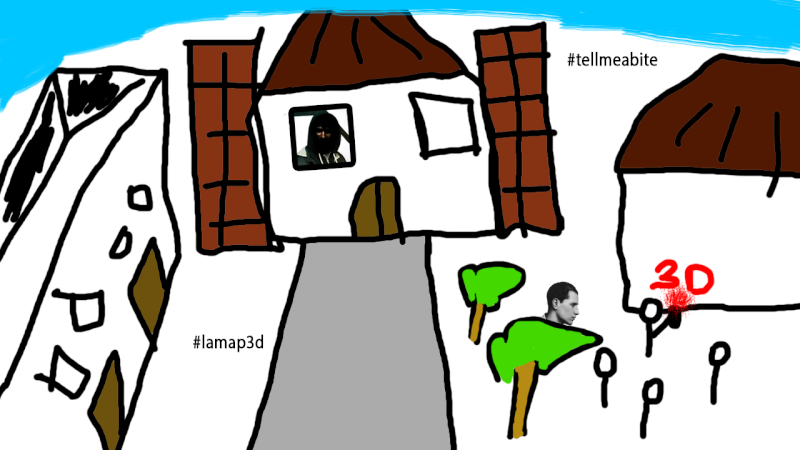 Bann Editor's Cut by Tricky
Bann by Bubule.
Musique: Venus - Beautiful Days
Animes: Letter Bee - Letter Bee Reverse - Fairy Tail - Dantalian No Shoka - Ao No Exorcist - Death Note - Machine Doll Wa Kizutsukanai -Bakuman
Gintama Yorinuki - Naruto - Tales of Xillia 2 -Diablo 3 : Reaper of Souls - One Piece - Original Animation
Logs: Vegas 7, AE cs5, Photoshop CS5, Media Encoder CS5, Virtual Dub, 3DSMax
Quick synopsis: Amberground is an hostile place with few natural lights and giant insects roaming. There is postmen called Letter Bees, which travel these dangerous maps in order to deliver importants letters . One day, Gauche, a Letter Bee, saves a young child left for dead in the barrens. Years passes and the young hero, Lag, decides to become a Letter Bee as well in order to help people. His first quest will be to collect an artifact on Sindria's island, a rare stone desired by not-so-good-intentioned people.
Post mortem:
Spoiler:
One thing's sure, the next big amv i'll do won't make pompous complicated story twists or static main anime. Next one, i'll plan to use a more dynamic one.
Anyway, what's done is done. Feel free to say what you disliked and liked.
Stream Akross: http://akross.ru/index.cgi?act=video;id=3974
DDL (Akross): https://mega.co.nz/#!MRNDVDoS!dLUxfEih8fBpJpGwuqdAMXBvWuYSEdKgfzvOHYbJKQY
DDL (Optimal): https://mega.co.nz/#!wIdymDSQ!CocPa1UXDMj_XmbGT5MWxAZzmzMmHBL0n0xWeCSXQcY