Who is online?
In total there are 2 users online :: 0 Registered, 0 Hidden and 2 Guests

None

Most users ever online was 66 on Thu Jan 26, 2017 9:04 pm

[MissTitannia] - Rising Scars - ST IC XIII

Mon Feb 27, 2017 8:13 pm by MissTitannia
Hello ladies!
As the leaders (probably Anturu) were kind enough to share my vid on ENP twitter, I feel like posting here and helping the forum with my magnificent creation that you can find riiiight here:




Even tho I love my AMV and think it deserves 1st place from behind, not everyone is like me unfortunately.

All of the important info is in the description of the vid.
I can only say that Cross Ange: Tenshi to Ryuu no Rondo is an amazing anime and I recommend it to everyone! Just get ready for some heartbreaking scenes
Spoiler:

And if you were wondering which you were not, the girl in this amazing poster made by our designer Bream (http://breamsx.deviantart.com/) is Ange.



Now I will end this post by one more statement, and it is that THE CHINESE CALIPHATE WON because no other team had all it's members finish their videos.
Shoutout to my dear teammates Chang El Ling and Aon Of Lame, from their Ti Tan Nya.
So …



[ Full reading ]
Comments: 6
[ZoroIttoryu] Promise to Love you (28/2/2017) (ST IC XIII)

Wed Mar 01, 2017 12:17 am by ZoroIttoryu
Special Thanks
Saelya
for the awesome banner!
Streaming Link:
Download Links:
Anime: Ef:Tales of Memories, Ef:Tales of Melodies

Song: Volor Flex - You In Me

Description: Its the first time in years i enjoyed editing something as much as this. Didn't turn out like i had in mind and i hate the end result...but i had so much fun editing so i dont care. Enjoy or not.



[ Full reading ]
Comments: 2
[Drunkenpony] Septum ST IC XIII

Tue Feb 28, 2017 11:26 pm by DrunkenPony



Merci Saelya for the banner



DL Link:http://www.mediafire.com/file/97mbb5pe84kasfe/%5BPsyche%5DDrunkenpony-Septum.mp4
Anime:Mekaku city actors,Kizunomonogatari movies
Song:Kashiwa daisuke - Colophon #2


Comments: 2
[YUNOWHY] NYMPHOMANIAC

Sun Jan 22, 2017 7:50 pm by Yunowhy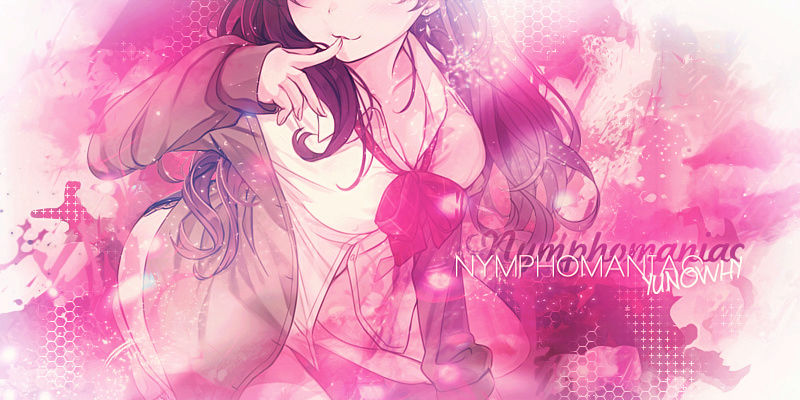 Thanks saelya for the banner <3
Hey guys this is my amv for the crows ic, i think i will be out of ic for a long time after st ic .
I wished that i could put more scene in this but i didnt have much time so ...
Still hope you will like it  
Comments: 4
[AoNoFlamez]-Sawari Neko (ST IC XIII)

Tue Feb 28, 2017 1:09 am by AoNoFlameZ
Anime: Monogatari Series
Song: I am waiting for you last summer-Surrender
Program: Sony Vegas Pro 12

If you can make it to the half of the video you are cool!
My entry for Soul's Team ic 13 "change the game" in psy category, not so proud, but i am happy cause it tried some new stuff.
Comments: 2
[Changelling] A Locked Room For One (26/2/2017)

Mon Feb 27, 2017 4:16 pm by Changelling
Oh Hello there
Yes I know, I just made a video. Please don't say anything.
A trash video though, so you can treat it as if nothing happened, and go back to infidel Island where you belong.

Put two people with a history in a locked room, and ask them what happened.

Enjoy, or not, idc, I hope you walk into a very clean glass wall without seeing it: A Locked Room For One

Anime: Final Fantasy Last Order, Dogs: Bullet & Carnage, Strait Jacket, as well as some clips from anime that were not featured.
Song: Trash - Into the Trash, Aka Dangerkids - Kill Everything
Author: Pieetrr :/


Comments: 5
[ZoroIttoryu] Killer Queen (3/1/2017)

Tue Jan 03, 2017 1:28 pm by ZoroIttoryu
Let me claim the first enp video of the year woohoo
DownloadLink:
Production: Ellines Nakama
Author: ZoroIttoryu
Anime: Nisekoi
Song: Bleachers - Rollercoaster
Comments: 7
[ENP MEP] Forgive & Forget

Wed Jul 20, 2016 1:15 pm by Hakuryuu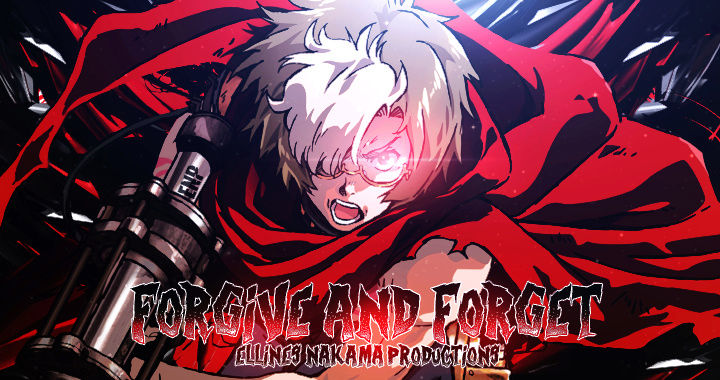 Hi! Here we are with a small MEP we made this weekend for the Rising Water IC 2nd Edition, hosted by Imagination Overflow Team . We tried to have "change" as a concept which can be seen slightly throughout all of the parts, and as always, we are happy with the outcome even though we all know we can always do better! :)

Not to forget, we had two amazing guests which helped us edit this MEP, so get ready to watch great parts made by Noormuda and Alexxamv.

We hope you enjoy this piece of teamwork!

editors : DanParthenis - Noormuda - DiGiCyber - Alexxamv - Mayiium - ZoroIttoryu - Lucifer - MissTitannia - DrunkenPony

Animes : Re zero - Zetsuen No Tempest - Gintama - Gakusen Toshi Asterisk - Psycho Pass - Kabaneri - boku no hero academia - Tokyo Ghoul - BlazBlue

Song : Defences - Grow

DDL :

https://mega.nz/#!VIZWERQQ!ZeQfwOfk7d_iI7L6IwMsZR2plFoPCsA79A5ZsjvEqEQ

Streaming :



[ Full reading ]
Comments: 5
[ENP MEP] Suicide Squad (8/8/2016)

Mon Aug 08, 2016 12:42 pm by ZoroIttoryu
Team
: EllinesNakamaProductions
Members
: iYoshikun, Pieetrr, TheGMSsJ, AoNoFlamez, ZoroIttoryu, DrunkenPony
Anime
: Gangsta, Canaan, Black Lagoon, Jormungand, Phantom: Requiem for the Phantom, Cowboy Bebop
Song
: Skrillex & Rick Ross - Purple Lamborghini
Contest
: Eden Team's Stylize IC 8
Download Link
:
https://mega.nz/#!Q80nyQ7D!VoTt0dRFo9QScWMfs5mPNmmdQdp9L4o-X9WNJfj-ato
Comments: 1
[Changelling] The Things we can't Have (18/4/2016)

Tue Apr 19, 2016 1:55 pm by Changelling
Someone believed in me, so I just had to finish.
THAT'S RIGHT! Y'ALL SHOULD LEARN A THING OR TWO FROM DENNIS AND START BELIEVING IN ME!
Anyway,
There isn't much to say about this video. I had to force it out because I didn't want to drop. But I'd be very happy to hear that you enjoyed it.
Anime: Basilisk
Artist: Poets of the Fall
Song: Kamikaze love
DL:
https://mega.nz/#!aB5FGSha!TQS84VaM3DGrA9ANSE4B_lgxspcrKJH0NYgYyFdcqu0
Now of course you should feel free to criticize, but you don't have to waste your time since this wasn't a serious project.
PS: Sara, we WILL have a real showdown sometime
Comments: 5
March 2017
Mon
Tue
Wed
Thu
Fri
Sat
Sun

1

2

3

4

5

6

7

8

9

10

11

12

13

14

15

16

17

18

19

20

21

22

23

24

25

26

27

28

29

30

31

Calendar
Statistics
We have 824 registered users
The newest registered user is BlahBlahBlahandBlah

Our users have posted a total of 23904 messages in 2385 subjects