Who is online?
In total there are 4 users online :: 0 Registered, 0 Hidden and 4 Guests :: 1 Bot

None

Most users ever online was 46 on Sat Oct 13, 2012 11:41 pm

[Lightning Arrow] Erased (03-April-2016)

Wed Apr 20, 2016 6:50 pm by Lightning Arrow
Video:
Production: ENP
Editor/s : Lightning Arrow
*Anime Used: Dimension W
*Song/Artist: Erase You/ Richy nix
Description: My new (kinda) amv i thought of sharing here :P
China man is out, piece!
Comments: 3
[Changelling] The Things we can't Have (18/4/2016)

Tue Apr 19, 2016 1:55 pm by Changelling
Someone believed in me, so I just had to finish.
THAT'S RIGHT! Y'ALL SHOULD LEARN A THING OR TWO FROM DENNIS AND START BELIEVING IN ME!
Anyway,
There isn't much to say about this video. I had to force it out because I didn't want to drop. But I'd be very happy to hear that you enjoyed it.
Anime: Basilisk
Artist: Poets of the Fall
Song: Kamikaze love
DL:
https://mega.nz/#!aB5FGSha!TQS84VaM3DGrA9ANSE4B_lgxspcrKJH0NYgYyFdcqu0
Now of course you should feel free to criticize, but you don't have to waste your time since this wasn't a serious project.
PS: Sara, we WILL have a real showdown sometime
Comments: 5
NO POSTER, NO NOTHING, JUST WTF

Mon Mar 07, 2016 5:59 pm by Changelling
YES, NO POSTER
SIT QUIETLY NOW
so uhm, I got 8th place
CAN YOU BELIEVE THIS!?
8TH PLACE!
WITH THIS!?
I mean, I'm very happy.
Okay enough of all this, here it is:
Anime: Romeo x Juliet, Arslan Senki + Various (full list at the end of the video)
Song: Tribe Society - Kings
Download:
https://mega.nz/#!Dk5CTTIY!OF59PuUhBLCOuWzxkt96EaWRwYALpdYzr6vfiPvfjF8
Comments: 4
Lightning Arrow - End Of Shinji

Mon Feb 15, 2016 9:15 pm by Lightning Arrow
Author: Lightning Arrow
Production: ENP
AMV's name: End Of Shinji
Category: Horror/Psyche
Anime: Neon Genesis Evangelion
Song: "Autobahnsong" -Desasterkids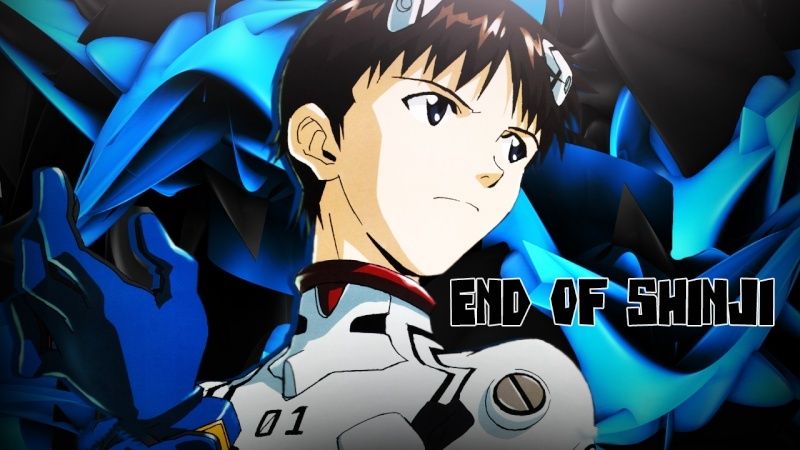 Download link:
4:3 :
sendspace.com wp6zht
16:9 :
sendspace.com rqcu6c
Comments: 2
Rise of an Empire MEP (2/6/2016)

Sun Feb 07, 2016 1:25 pm by Changelling
Rome wasn't built in a day, and from our experience working on this we can claim that it took 4 months.

how did we spend 2 extra months on this? Its very normal actually, we needed 2 months for this MEP, and most of the total fuckups started at the end of the deadline, so its just the original plan, but working the fuckup way.

This could have been medieval, but Sara thought medieval was the middle of her Serbian history book. Gosh how did we fuckup this bad..

This could have also had all the members, but Enkai's computer didn't exist in the medieval ages, and Stav wasn't born, and Chris was a trash editor.

But after all, I don't think there is anyone of us not proud of this. This MEP is great, and we all worked hard on it.

I would like to thank all of you, and especially yours truly for being me, and me was just a badass motherfucker in this, so thanks all, and thanks me.

Production: Ellines Nakama

Authors: EVERYONE!

well minus the ones mentioned …



[ Full reading ]
Comments: 16
[AonoFlamez] Pandemia

Sun Nov 22, 2015 8:24 pm by AoNoFlameZ
So i came up with this idea in my village and finished it here (Athens) cause i couldn't dowload the right anime there... First i thought the tittle and i found the song by searching it, i was kinda lucky and found a song i liked and i started editing immidiately. I finished this in about a week not working as hard for it as you can see :p I believe some scenes are slower that they should be, but i prefer  them to be slow that to ruin the story. I think that's all i hope you like it!!
Anime: Fate/Zero, High School Of The Dead, Zankyou No Terror, Aldnoah Zero
Music: Really Slow Motion Music-Pandemic
Contest participated in: None
Comments: 3
[Changelling] Kill Who? (Me! Hiatus time)

Wed Nov 04, 2015 12:35 pm by Changelling
1st of all I need to make it clear that this video is not the big project I had announced earlier. Although I was set on finishing THAT full before anything, things have come up that forced me to change all the plans I had for 2015, and I now have to move to Germany (permanently) on the 18th of November instead of end of December.
With this sudden time shortage that hit me I wanted to give you guys in ENP something before my long hiatus, and I was between making my beta mep part in time for the 1st deadline, and making a full that I can actually finish before I get too busy, so I made the decision of doing a full instead.
Spoiler:
Anyway so on to the video presentation:

This video wasn't easy for me, as I am not good at doing anything but raw, but hey, there is a 1st time for everything right? I was between using …



[ Full reading ]
Comments: 4
July 2016
Mon
Tue
Wed
Thu
Fri
Sat
Sun

1

2

3

4

5

6

7

8

9

10

11

12

13

14

15

16

17

18

19

20

21

22

23

24

25

26

27

28

29

30

31

Calendar
Statistics
We have 667 registered users
The newest registered user is z000

Our users have posted a total of 22967 messages in 2245 subjects