Who is online?
In total there are 2 users online :: 0 Registered, 0 Hidden and 2 Guests :: 1 Bot

None

Most users ever online was 46 on Sat Oct 13, 2012 11:41 pm


feeds
[Resma] Tokyo Ghoul - Carnivore (22/9/14)

Tue Sep 23, 2014 4:06 pm by Resma


Editor: Resma1
Anime: Tokyo Ghoul
Song: Starset - Carnivore

Description: Well, this is my first post in the forum, but I will write a presentation as soon as I finish this.
I believe you are all great editors and that's because I'm posting my newest amv, it would be great if some of you could give me advices on how to improve my editing...I'm not very experienced and I almost have …

[ Full reading ]
Comments: 10
Diegao & Yusuke - No Scared (19/8/2014)

Thu Aug 21, 2014 1:02 am by diegao94
Creator:
Diegao & Yusuke
Anime: Katanagatari, Hunter X Hunter: The Last Mission
Song: Reveille - Inside Out
Premiered: 2014-08-19
Studio: Rising Production
Video on AMV.org
Diegao and Yusuke are back to bring some action to you. Enjoy it. 
  Made for Eden Team IC.



[ Full reading ]
Comments: 7
[xDagoz] Battle Cry (21/09/2014)

Sun Sep 21, 2014 9:05 pm by xDagoz


Editor: xDagoz
Anime Used: Bleach Jigoku-Hen
Song/Artist: Battle Cry - Imagine Dragons
Description: First AMV I complete in months! I've made this in 5 days or so. The last seconds are a bit rushed and the last two scenes seems too shiny (blame vegas). So, hope you enjoy it!
DDL:

[ Full reading ]
Comments: 5
Heartwarming Love || Iron Team [MEP]

Mon Sep 15, 2014 1:23 am by iKuro
Comments: 3
[AMV Strat] The Big Bang ( 08/09/2014)

Mon Sep 08, 2014 10:53 am by AMV Strat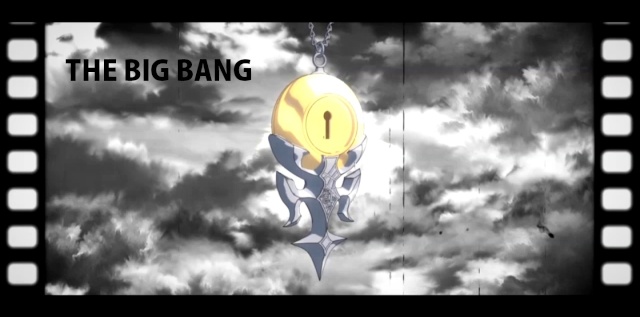 Video:

Editor/s : AMV Strat

*Anime Used: Nisekoi

*Song/Artist: The Big Bang / Rock Mafia

Contest Participating/ed: ~

Description:

What is the reason that we are alive?

Hi all =) This is my new AMV an this time I'm quite happy with the final result. I tried to make a good atmosphere and history. I hope you like it!!

Download from …



[ Full reading ]
Comments: 1
[key]Scarlet - Breaking my Chains (19/8/2014)

Wed Aug 20, 2014 12:50 pm by [key]Scarlet
"The Demon inside me woke up and there are no Chains which can stop Him"

Creator:

[key]Scarlet

Anime: Berserk: Bleach: Hell Verse

Song: Manafest - Brink the Rockus

Premiered: 2014-08-19

Studio: Rising Production

Video on AMV.org

Video edited in two days for the Eden Team IC (I spent more time …[/key][/url]



[ Full reading ]
Comments: 6
[xRedAngel96x & PotatoTaco..?] From the dark

Wed Aug 27, 2014 2:54 am by potatotaco
Spoiler:







blame sofi for dis, i dunno how to fx. :(
hbd nubs

........
part 1: me // Berserk
part 2: xRedAngel96x // Btooom!
part 3: me again  // Tokyo ghoul
part 4: xRedAngel96x // Akame ga kill



[ Full reading ]
Comments: 7
SAMPLE TEXT EDITION- VIZAMV

Thu Aug 28, 2014 10:02 pm by VIZAMV
[VIZAMV]  Burning Sword (28/8/2014)


oh man was about to give up when my first attempt which tried hard didn't go well....but since i would be a pussy(just like sempai said) if i didn't finish it, i decided to go balls and do another one real fast.
Hope you guys like it, at first i decided to make it into a story but for some reason i could not get into any of the songs and even if i did, i already …[/VIZAMV]

[ Full reading ]
Comments: 2
October 2014
Mon
Tue
Wed
Thu
Fri
Sat
Sun

1

2

3

4

5

6

7

8

9

10

11

12

13

14

15

16

17

18

19

20

21

22

23

24

25

26

27

28

29

30

31

Calendar
Statistics
We have 534 registered users
The newest registered user is moreno90

Our users have posted a total of 20496 messages in 1915 subjects