Who is online?
In total there are
9
users online :: 2 Registered, 0 Hidden and 7 Guests
iYoshiKun
,
ZoroIttoryu
Most users ever online was
46
on Sat Oct 13, 2012 10:41 pm
[ZoroIttoryu] Killer Queen (3/1/2017)

Tue Jan 03, 2017 12:28 pm by ZoroIttoryu
Let me claim the first enp video of the year woohoo
DownloadLink:
Production: Ellines Nakama
Author: ZoroIttoryu
Anime: Nisekoi
Song: Bleachers - Rollercoaster
Comments: 5
[ENP MEP] Forgive & Forget

Wed Jul 20, 2016 12:15 pm by Hakuryuu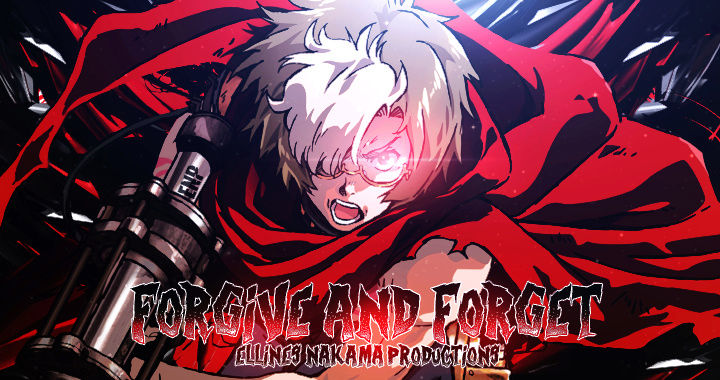 Hi! Here we are with a small MEP we made this weekend for the Rising Water IC 2nd Edition, hosted by Imagination Overflow Team . We tried to have "change" as a concept which can be seen slightly throughout all of the parts, and as always, we are happy with the outcome even though we all know we can always do better! :)

Not to forget, we had two amazing guests which helped us edit this MEP, so get ready to watch great parts made by Noormuda and Alexxamv.

We hope you enjoy this piece of teamwork!

editors : DanParthenis - Noormuda - DiGiCyber - Alexxamv - Mayiium - ZoroIttoryu - Lucifer - MissTitannia - DrunkenPony

Animes : Re zero - Zetsuen No Tempest - Gintama - Gakusen Toshi Asterisk - Psycho Pass - Kabaneri - boku no hero academia - Tokyo Ghoul - BlazBlue

Song : Defences - Grow

DDL :

https://mega.nz/#!VIZWERQQ!ZeQfwOfk7d_iI7L6IwMsZR2plFoPCsA79A5ZsjvEqEQ

Streaming :



[ Full reading ]
Comments: 5
[ENP MEP] Suicide Squad (8/8/2016)

Mon Aug 08, 2016 11:42 am by ZoroIttoryu
Team
: EllinesNakamaProductions
Members
: iYoshikun, Pieetrr, TheGMSsJ, AoNoFlamez, ZoroIttoryu, DrunkenPony
Anime
: Gangsta, Canaan, Black Lagoon, Jormungand, Phantom: Requiem for the Phantom, Cowboy Bebop
Song
: Skrillex & Rick Ross - Purple Lamborghini
Contest
: Eden Team's Stylize IC 8
Download Link
:
https://mega.nz/#!Q80nyQ7D!VoTt0dRFo9QScWMfs5mPNmmdQdp9L4o-X9WNJfj-ato
Comments: 1
[Lightning Arrow] Erased (03-April-2016)

Wed Apr 20, 2016 5:50 pm by Lightning Arrow
Video:
Production: ENP
Editor/s : Lightning Arrow
*Anime Used: Dimension W
*Song/Artist: Erase You/ Richy nix
Description: My new (kinda) amv i thought of sharing here :P
China man is out, piece!
Comments: 3
[Changelling] The Things we can't Have (18/4/2016)

Tue Apr 19, 2016 12:55 pm by Changelling
Someone believed in me, so I just had to finish.
THAT'S RIGHT! Y'ALL SHOULD LEARN A THING OR TWO FROM DENNIS AND START BELIEVING IN ME!
Anyway,
There isn't much to say about this video. I had to force it out because I didn't want to drop. But I'd be very happy to hear that you enjoyed it.
Anime: Basilisk
Artist: Poets of the Fall
Song: Kamikaze love
DL:
https://mega.nz/#!aB5FGSha!TQS84VaM3DGrA9ANSE4B_lgxspcrKJH0NYgYyFdcqu0
Now of course you should feel free to criticize, but you don't have to waste your time since this wasn't a serious project.
PS: Sara, we WILL have a real showdown sometime
Comments: 5
NO POSTER, NO NOTHING, JUST WTF

Mon Mar 07, 2016 4:59 pm by Changelling
YES, NO POSTER
SIT QUIETLY NOW
so uhm, I got 8th place
CAN YOU BELIEVE THIS!?
8TH PLACE!
WITH THIS!?
I mean, I'm very happy.
Okay enough of all this, here it is:
Anime: Romeo x Juliet, Arslan Senki + Various (full list at the end of the video)
Song: Tribe Society - Kings
Download:
https://mega.nz/#!Dk5CTTIY!OF59PuUhBLCOuWzxkt96EaWRwYALpdYzr6vfiPvfjF8
Comments: 4
Lightning Arrow - End Of Shinji

Mon Feb 15, 2016 8:15 pm by Lightning Arrow
Author: Lightning Arrow
Production: ENP
AMV's name: End Of Shinji
Category: Horror/Psyche
Anime: Neon Genesis Evangelion
Song: "Autobahnsong" -Desasterkids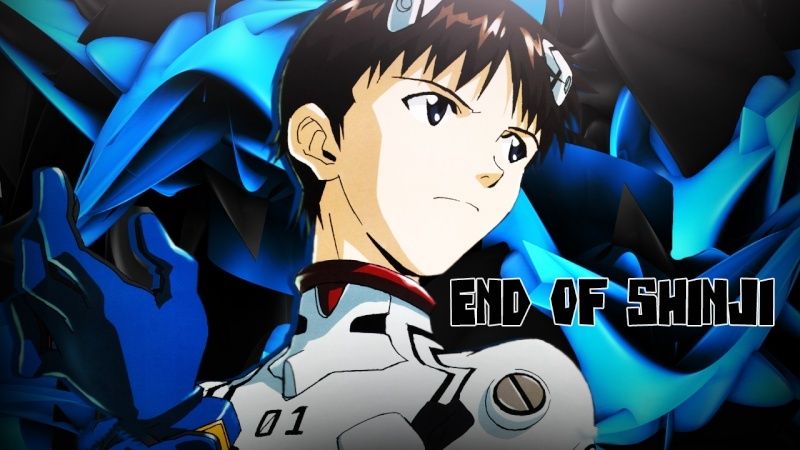 Download link:
4:3 :
sendspace.com wp6zht
16:9 :
sendspace.com rqcu6c
Comments: 2
Rise of an Empire MEP (2/6/2016)

Sun Feb 07, 2016 12:25 pm by Changelling
Rome wasn't built in a day, and from our experience working on this we can claim that it took 4 months.

how did we spend 2 extra months on this? Its very normal actually, we needed 2 months for this MEP, and most of the total fuckups started at the end of the deadline, so its just the original plan, but working the fuckup way.

This could have been medieval, but Sara thought medieval was the middle of her Serbian history book. Gosh how did we fuckup this bad..

This could have also had all the members, but Enkai's computer didn't exist in the medieval ages, and Stav wasn't born, and Chris was a trash editor.

But after all, I don't think there is anyone of us not proud of this. This MEP is great, and we all worked hard on it.

I would like to thank all of you, and especially yours truly for being me, and me was just a badass motherfucker in this, so thanks all, and thanks me.

Production: Ellines Nakama

Authors: EVERYONE!

well minus the ones mentioned …



[ Full reading ]
Comments: 16
January 2017
Mon
Tue
Wed
Thu
Fri
Sat
Sun

1

2

3

4

5

6

7

8

9

10

11

12

13

14

15

16

17

18

19

20

21

22

23

24

25

26

27

28

29

30

31

Calendar
Statistics
We have 707 registered users
The newest registered user is Ceerui

Our users have posted a total of 23414 messages in 2310 subjects